I'll coach you anywhere in the world!
Just tell me where you want to go and we'll make it happen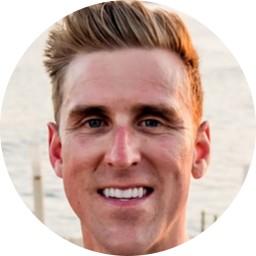 Trevor Fields
I first met Mike when I went to his Luxury Kite Clinic in Brazil. It was the best trip I have ever taken and the progression was insane. Everyone in the clinic had massive progression and the technical video breakdowns every morning were a huge help to see where to improve. Mike has mastered the ability to observe your riding and communicate how to improve. One day I was working on dark slides and was struggling hard, at lunch he spent some time with me laying on a table and mentally working on how to get into the slide. After lunch I immediately had my first successful dark slide. I couldn't believe I went from total fail to success in about 5 tries with Mike breaking down the trick and my mistakes. I also took my girlfriend down to the Brazil clinic and even though the travel was hard to get there, she doesn't kite, and she was the only female on the trip, Mike made her feel right at home and part of the group. As we left she said "she missed it already", which is all due to Mike being such a great host. I also went to cape town right after Mike got injured in King of the Air and he still hobbled out to the beach and gave me coaching using his radio headsets and helped me navigate learning the massive Cape Town swells. In summary I don't think there is a better coach out there for big air progression and he will make you and your crew feel right at home no matter where you get lessons.
Ryan Mitchell
Stop reading this and book a session with Mike. All the reviews are accurate. Having a coaching session with Mike is amazing. He is someone I would love to have as a friend. Having a coaching session with Mike will make you better in more ways that just kiting. You will be thankful after being coached by Mike. Mike listens, understands, observes, makes you think, gives on point feedback, helps you improve, shows you the right and wrong way, gives you the theory, is super knowledgable, is fun to be around, is supportive, challenges you, etc. I could go on and on. Bottom line: Make whatever sacrifices you need to make to get coached by Mike.
Thomas de Ridder
If you want to get your kiting to the next level, definetly join one of the big air clinics. My level of riding improved so much during the clinic! The vibe of the clinic itself already makes it worth the money!
Paul Rothengatter
I recently started with video coaching from Mike and I really love it! We all want to take it to the next level and do what we can to improve ourselfs on the water but there is nothing like a good teacher pointing you to your weak spots and helping you to understand and improve them. Mike is a very relaxed guy who can really explain it simple. Being a good kiter is one thing, but being a good coach is another. Cant wait to be on the water again and put it all to practice again.
Fabi Jakobs
My progression in one of Mikes clinics was insane. He is a really nice and energetic guy. Mike knows exactly what he is doing and the most important thing is, that he can explain what he is doing. He had a lot of creative ideas to improve my kitesurfing. From now on my coach of trust 🤙🏻
You don't need to fly to me. I'll fly to you!
Many of my clients are bad-ass people, so being busy comes with the territory. If you aren't able to fly to one of my clinics, you can bring my clinic to you!
Request a trip using this page and I'll get back to you with a quote for my coaching services.
My fee will include:
My daily coaching services ($600 per 3 hour sesssion. Including Radio coaching, Videography, Video Analysis and daily theory presentations)
My travel and accommodation expenses
My call-out fee, to cover the time spent planning the trip and traveling to your destination of choice
Request your booking
I'm fully booked until end of January 2023. Please only request trips from 2023 February onwards. Thanks!
Wanna get good at Big Air FAST?
I'll send you my
FREE
guide with 15 ESSENTIAL lessons to help you progress
3-5x faster!
Including
The biggest mistake you don't want to make
How long should your sessions be?
The best conditions for progress
The comfort zone
And more!